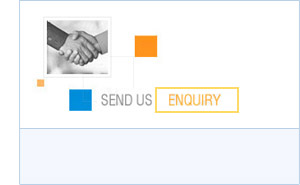 Home
»
Our Products
» Greases and Lubricant
Greases and Lubricant
Dripless Oil
Dripless Oil is a light oil, amber colored and the fluidity of oil is with the driplessness of grease, long-lasting and a drip free lubrication. It applies on textile equipments, overhead chains, conveyors, bearings, metal forming presses, etc.
Wire Rope Lubricant
Wire Rope Lubricant is a tough and pliable lubricant with extra adhesion. Lubricates as it is waterproof, weather resistant and will not become brittle. Withstands extreme temperature and pressure. Penetrates deep into metal pores for complete lubrication. Foaming action ensures total coverage.
Industrial Grade Grease
Industrial Grade Grease strong adhesive sealing & white transparent lubricant. Non-melting, constant consistency over wide temperature range up to 200°C. Non-toxic silicon grease for long term lubrication of stop-cocks and valve seals. Lubrication and protection of 'O' rings, rubber seals and plastic parts. The applications includes vacuum and pressure systems, valves, cocks, food processing equipment, chain and open gears, gasket, oil seals & conveyors.
Silicone Compound
Silicone Compound is highly tenacious non-asphalted lubricant, fortified with moly and graphite. Designed to penetrate deep into the cores of wire ropes and chains providing complete protection against moisture, salt water, chemicals and other corrosive conditions. It will not squeeze-out, melt, drip or crack-up. Excellent water washout resistance, rust prevention abilities make it very useful for wet-hot conditions in Steel plants, Textile & Paper industries.
Silicone Cream Polish
Silicone Cream Polish is a highly versatile, easy to use, highly efficient polish in cream & liquid form, useful in removing dirt, ensuring a protective coating and a high gloss film. Used all over by automobiles, TV, Radio, Fan, Refrigeration, Kitchen Tiles, Kitchen Equipment, Furniture, sophisticated Machinery Manufacturers & Floor Polish. Silicone Cream Polish is easy to use and does not require extensive rubbing.