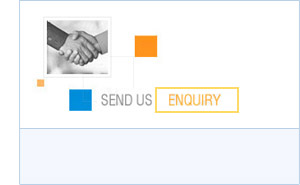 Home
»
Our Products
» Consumer Aerosol
Consumer Aerosol
Multi Product Shiner give surfaces an "as new" natural look. Non-oily and formulated to help prevent fading and cracking. Revitalizes and enhances the appearance of all vinyl, rubber and plastic surfaces. Treat your products right with King multi-purpose shiner. It provides long-lasting, non-oily protection for both interior and exterior vinyl, plastic and rubber surfaces.
Dashboard Shiner is specially formulated to clean, maintain beauty & protect vinyl, rubber & plastic surface in one easy step. Contains UV defense, helps protect surfaces from fading and cracking caused by damaging UV rays. Its' a anti-static agent and reduce dust & dirt attraction, keeping dashboard, vinyl seats and tyres clean & shiny.
Air Freshner sanitize the air in your environment and keep it fresh and fragrant throughout the day. It is ozone friendly since it doesn't contain CFC. Hence, it is totally safe for your health. These fresheners neutralize all the bad odours and leave the environment fragrant. The air freshener can be used in factory environments for industrial odour control. The air freshener are extremely sturdy and last much longer than conventional ones.
Treadmill Belt Spray makes the treadmill runs smoothly and not lethargic or jerky. Proper lubrication between the deck and the running belt is essential for good maintenance and years of use. Reducing the friction between the deck and belt reduces wear on the motor and motor controller board. It is recommend to lubricate your treadmill running belt every 40 hours of use or every three months.
Lighter Gas the universal Lighter Gas refill with a metal bottle. It is used to refill the gas of your cigarette lighter. It is available in different design. An injection type to refill general portable lighter. Compact unit for portability & maintenance and it is completely deodorized gas use.
Snow Spray is a spray used in parties to make artificial snow like fall. It looks like snow fall when sprayed. Even colored snow sprays are available and snow spray fights are common. It is commonly used during Christmas, Birthday Parties & New Year Parties. Holi Color Snow Sprays which is available in different colors are occasionally used on Holi festivals by children.
We are offering a wide assortment of Butane Gas. Our products are tested rigorously under various quality tests in order to deliver a quality array. They are offered in the market in leak proof packaging. Moreover, they are available at reasonable rates. Used in various commercial applications such as, soldering and machinery cutting.
Its a lachrymatory agent (a chemical compound that irritate the eyes to cause tears, pain and even temporary blindness) that is used in riot control, crowd control and personal self defense, including defense against dogs and bears it is a less lethal agent that maybe harmful in rare cases.