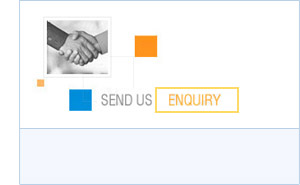 Home
»
Our Products
» Dry Lubricant Spray
Dry Lubricant Spray
Dry Moly Lubricant
Dry Moly Lubricant is Ultra pure micro refined dry moly coating with the high temperature and extreme pressure protective characteristics of a high grade MOS2 coating. Film is non-conductive and has excellent resistance to water.
Dry Graphite Conductive Sealant
Dry Graphite Conductive Sealant is a 100% dry graphite coating prevents bi-metallic corrosion, power losses & overheating on high connections. Non-ageing and inert coating performs even up to grid voltages.
Dry Graphite Lubricant
Dry Graphite Lubricant is specifically designed for engine & mechanical parts prior to their assembly. Made of synthetic colloidal graphite and is an ideal lubricant where petroleum products must be avoided. Heat stable up to 850°F constant temperature, 1000°F intermittent temperature.Excellent choice for extreme temperature lubrication requirements. Dry, oil-free coating that don't attract dust. Co-efficient of friction 0.12. Long-lasting lubrication & rust protection.
Safety Solvent
Safety Solvent with no CFC's, non-flammable, non-conductive, non-corrosive, with ultra high di-electric strength, high KB value, fast-drying "on-line" cleaner & de-greaser. Leaves no sticky film, powdery or oily residues. Combination of least toxic, user & workplace friendly solvents. Provides powerful consistent cleaning power.
Carbon Remover
Carbon Remover is designed to effectively & safely remove dirt, grease & varnish. Simply spray on, allow to set for 15 minutes & flush with water. It's 100% safe & bio-degradable, non-corrosive & non-staining. Penetrates into the metal for excellent & highly economical de-greasing. It applies on carbon deposits from make-break contractors, relays, commutators, insulators, bus bars. Removes varnishes & adhesives at the time of over hauling.
Red Insulating Varnish
Red Insulating Varnish thoroughly penetrates into windings & coils and seals out dust and moisture. Designed to be used as a finishing coat over existing impregnating varnishes as well as to provide class-H insulation & protection on unprotected motor surfaces (slots, clamps, plates) so as to enhance the life and reliability of the system as a whole. Also available in green & clear colors.
Anti-Track
Anti-Track is a unique air-dry, di-electric coating, designed to prevent tracking, arcing and flashovers caused by dust and moisture specifically on bus bar end-bushings and insulators. Its' weatherproof & non-ageing in nature. It applies on bus bar ends, bushings, insulators, switch yard equipments, etc.
Moisture Displacer
Moisture Displacer is a multi-application fluid for cleaning, de-watering, preventing corrosion and improving conductivity in electrical and electronic systems. Di-electric product restores electrical properties lost due to moisture, corrosion, dust and carbon. Prevents arcing & sparking & provides long term protection. Specific gravity heavier than 'I'.